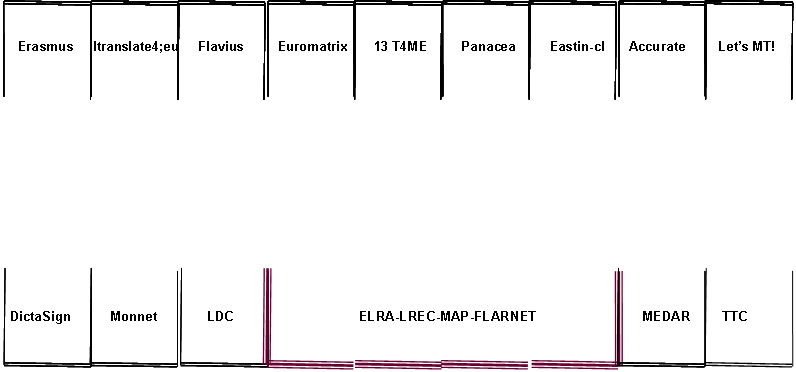 The following projects are part of the EC Village at LREC 2010.
This year, an EC Projects Village is being set up to promote EC-funded projects.
The European Commission would like to encourage EC-sponsored projects to participate in this exhibition and show their objectives, progress and activities, either through demos, or through brochures or leaflets if the project is still at the early stages.
Please take some time to review the offer from the flyer and don't hesitate to contact Helene Mazo ([E-mail]) by March 6, 2010 (extended).