En franšais
LREC 2002
Access to LREC 2002 Proceedings (including the Workshops Proceedings)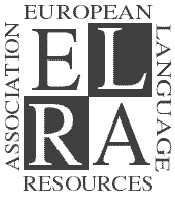 THIRD INTERNATIONAL CONFERENCE ON
LANGUAGE RESOURCES
AND EVALUATION
LAS PALMAS, CANARY ISLANDS - SPAIN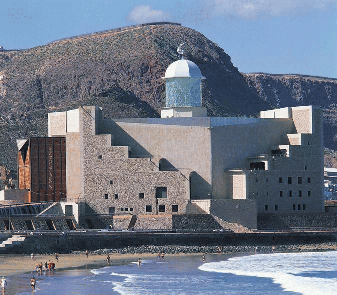 Hosted by The University of Las Palmas de Gran Canaria,
Facultad de Informatica

Main Conference: 29-30-31 May 2002
Workshops: 27-28 May and 1-2 June 2002
With support of TELEFONICA Foundation (of Spain) and support sought from the Commission of the EU and other institutions.
The Third International Conference on Language Resources and Evaluation is organised by ELRA in cooperation with other Associations and Consortia, including ACL, AFNLPA, ALLC, CLASS, COCOSDA, ORIENTAL COCOSDA, EACL, EAFT, EAGLES/ISLE, ELSNET, ENABLER, EURALEX, FRANCIL, ISCA, ISCP Permanent Committee, LDC, ONTOWEB, PAROLE, TEI, etc., and with major national and international organisations, including the Commission of the EU - Information Society DG, DARPA, NSF, and the Japanese Project for International Co-ordination of East-Asian Spoken Language Resources and Evaluation. Co-operation with other organisations is currently being sought.
---
NOTE: The final composition of the Scientific Committee and the Local Committee as well as instructions and addresses for registration will be posted here.